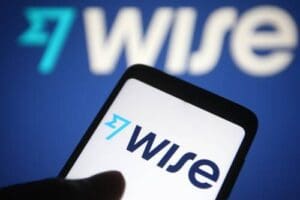 In the dynamic fintech landscape, UK-based Wise (Wise profile) has delivered an impressive financial report for the first half of the fiscal year 2024, showcasing robust growth in profits and revenue. This remarkable performance has prompted PayRate42, the cyber rating agency, to update Wise's profile and reaffirm its "Green Compliance" rating.
The Wise Numbers
Wise reported a total income of £656 million, a significant 58% increase year-over-year. This surge is highlighted by an impressive 280% growth in pre-tax profits, amounting to £194.3 million. A key driver of this success is the favorable interest rate environment, which has allowed Wise to leverage its considerable customer balances to generate additional revenue.
The fintech giant has also witnessed a remarkable increase in active customer engagement, exceeding 30%.
Transaction volumes tell a similar success story, with Wise customers moving £57.4 billion in the first half of the fiscal year 2024, marking a 12% rise compared to the previous year. This is a testament to the firm's solid business model and its appeal to consumers seeking efficient financial services.
A Strong Position
Despite the challenges faced by tech stocks globally, Wise has maintained a robust market valuation, with its share price increasing by 25% since the year's start. Under the interim leadership of Harsh Sinha, the firm has continued to thrive, with co-founder and CEO Kristo Kaarmann set to return from his sabbatical later this year.
Wise's stable and impressive performance stands out in the fintech sector, which has recently faced numerous challenges. The company's success story is indicative of the advantage fintech firms have in the current economic climate, particularly in comparison to traditional banking institutions.
PayRate42's confirmation of Wise's "Green Compliance" rating is a testament to the company's sound financial practices, customer-centric approach, and sustainable growth strategies. This rating not only reinforces Wise's standing in the fintech community but also serves as a benchmark for other firms aspiring to achieve similar levels of compliance and success.