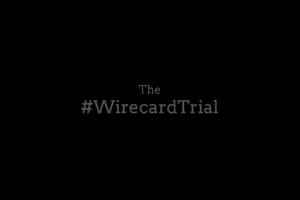 Two former executives of Wirecard, James Wardhana and Chai Ai Lim, have been sentenced to prison in Singapore for their involvement in the misappropriation of funds.
According to the Financial Times, Wardhana, who served as the international finance process manager of Wirecard Asia, received a sentence of 21 months, while Lim, who was the head of finance at Wirecard Asia, was sentenced to 10 months. Both individuals pleaded guilty to the charges in 2022.
These convictions mark the first criminal judgments in relation to the accounting frauds at Wirecard. The German payments group collapsed in June 2020 after revealing that half of its reported annual revenue was non-existent. The company's downfall occurred when auditors disclosed that $2.1 billion in supposed deposits were missing from two banks in the Philippines.
Edo Kurniawan, the superior of Wardhana and Lim at Wirecard Asia, is currently a fugitive, with a warrant for his arrest issued. James Henry O'Sullivan, who controlled companies conducting business with Wirecard, is scheduled to stand trial in Singapore next month on charges of abetting the falsification of documents.
Meanwhile, in Germany, three Wirecard executives, including former CEO Markus Braun, are currently on trial, and the proceedings are expected to continue until at least 2024. Another high-ranking executive, Jan Marsalek, remains at large.
Wirecard, once valued at 24 billion euros, filed for insolvency in June 2020. It was the first company on Germany's Frankfurt Stock Exchange to go out of business. The revelations surrounding the fraudulent activities led to the arrest and charges against several key individuals, including Braun, for misrepresenting Wirecard's accounts and engaging in market manipulation. The ongoing trials in Germany shed light on the extent of the fraud that took place within the company.
During Braun's trial, it was revealed that he had dismissed compliance as unnecessary and referred to it as "crap" in conversations with the company's general counsel. The proceedings have further exposed the internal deficiencies and lack of oversight that contributed to Wirecard's demise.