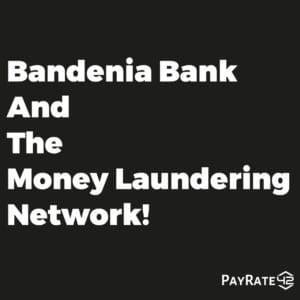 A report by the Dutch online platform Follow The Money has brought up the backers of Bandenia Bank. This bank which currently does not have a banking license has been allegedly laundering funds from cybercrime organizations for many years. Bandenia also acts as a company builder, offering to set up companies and bank accounts. Bandenia is said to have laundered funds through accounts at ING and the Spanish banks Caixa and Ibercaja.
The founder of Bandenia is the Spaniard José Artiles Ceballos, who established the first branch in 2003. Spanish law enforcement agencies have investigated Bandion and found that at least €12 million was laundered between 2012 and 2015. In a 2017 raid on the Madrid office, Bandion founder Artiles Ceballos and other top executives were arrested. Ceballos was sentenced to four years in prison.
Spanish prosecutors are reportedly currently investigating ING's role in the Bandion network. ING allegedly violated AML guidelines (again).
Follow The Money calls Bandenia a byzantine web of letterbox firms involved in laundering criminal funds. To this end, Bandenia maintains accounts at ING's Spanish subsidiary and other banks. Bandemia claims to have €30 billion under management. The Bandion network is said to be run by convicted fraudsters, Serbian traffickers, and lawyers associated with the Italian mafia.
In addition to money laundering, Bandenia is also said to have helped fraudsters defraud the Belgian state of around one billion VAT.
In addition, the Spanish "Queen of Cocaine," Ana María Cameno Antolín, is also said to be a client of Bandenia.
Despite the arrest and conviction of its founder and other top executives, Bandenia has been online until this morning. Currently, the website is under maintenance.