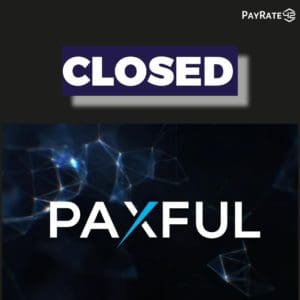 Paxful has put its peer-to-peer crypto trading platform on hold. "We are not sure if it will come back," said company CEO Ray Youssef.
Paxful is ceasing operations, according to a statement by CEO Ray Youssef. According to the statement, there has been a bloodletting of staff. Because these are probably critical positions that cannot be replaced, trading has been suspended. In addition, Youssef criticised the regulatory situation in the USA, which is characterised by ambiguity and puts peer-2-peer marketplaces in a bad position.
On Paxful, investors can create their own offers to buy and sell bitcoin on a digital marketplace. The principle is thus very similar to that of Bitcoin.de and comparable platforms. The clientele, however, is primarily located in North, Central and South America.
Customers are now asked to withdraw their funds and store them in their own wallet in the future. They also want to assist customers in switching to other peer-2-peer platforms.
Co-founder sues Paxful
In a podcast via Twitter Spaces, Youssef explained more details. According to the report, co-founder Artur Schaback has sued the company. The actions of his lawyers allegedly drove the staff away.
The fact that Youssef complains about the regulatory situation is probably an embellishment of his presentation. After all, this aspect of the business is not new. The revenue situation, on the other hand, is likely to be different. Paxful had removed Ethereum from its offering in December 2022 because the cryptocurrency had switched to Proof of Stake.
While the decision resonated with certain parts of the Bitcoin community, it is likely to have hurt the company's revenues. After all, the results in 2022 and 2023 are much weaker for the industry than they were in the bull market of 2021, so the abandonment of sales could be a silent reason, because Paxful, like other platforms, lives off the trading fees of its customers.