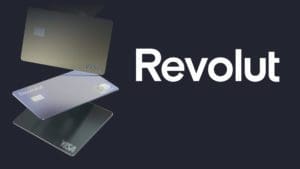 Revolut's response to an audit of its books has reportedly drawn criticism from its board.
Earlier this month, the British fintech company announced that an auditor's report "confirms that the financial statements give a true and fair view" of the company.
But as the Financial Times (FT) reported Thursday (March 30), the auditor had actually warned that the results could be "materially misstated."
The "fair and true" comment came with a caveat that referred to another section of the audit in which the auditor, BDO, pointed to deficiencies in Revolut's IT controls and said it had been unable to determine the "completeness and occurrence" of revenue accounting for 75% of the company's 2021 profits.
According to the FT, some Revolut board members have called the company's response an "overreaction" that shows a misunderstanding of BDO's opinion.
The opinion "was written by people who probably didn't fully understand the nuances of an audit opinion," one source told the FT, while another said it contained "inaccuracies."
The FT report also quotes Michael Power, professor of accounting at the London School of Economics, who calls Revolut's statement "bizarre."
They fail to mention the addition of 'except for' in that statement," he said.
And the senior audit partner at another firm said the company's statement was "very inflammatory and … just plain wrong."
As it did last year, the company has been under pressure to improve its internal controls over financial reporting after the U.K. Financial Reporting Council found that Revolut's audits were flawed and "at high risk of misstatement.
According to an earlier FT report, Revolut has lost a number of key risk and compliance staff in its payments department.
"The auditors are much more demanding now because they are getting beat up by their regulators," a source told the FT.