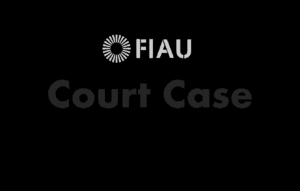 In a remarkable judgment, the Maltese Constitutional Court yesterday declared the Financial Intelligence Analysis Unit's (FIAU) compliance process that leads to the imposition of administrative fines to be null and without effect. The court ruled that the current laws and regulations governing the FIAU's processes breach the right to a fair hearing as protected by the Constitution of Malta, The Shift News reports. A €400.000 fine was annulled by the court.
The court also declared that part of the Prevention of Money Laundering and Funding of Terrorism Regulations, and the rules on the imposition of fines, as null and anti-constitutional. It annulled a fine of over €400,000 issued against Phoenix Payments Limited. The court ruled that the imposition of such fines by the FIAU violates the Constitution of Malta since the FIAU cannot act as judge, jury, and executioner. The fine was imposed by the FIAU in 2021 as the country was in the throes of the Financial Action Task Force's grey-listing saga.
Read the Phoenix Payments reports here.
The court declared "null and without effect, the investigative procedure of compliance carried out by the FIAU."
The Financial Intelligence Units (FIUs) responsible for combating money laundering within the EU have many country-specific problems. This is known. In Germany, the fight against money laundering and financial crime had to be worked on and the management had to be replaced.
The fact in EU countries is that the fight against money laundering and financial crime is not really working. The example of the Maltese FIAU has shown this very demonstratively.