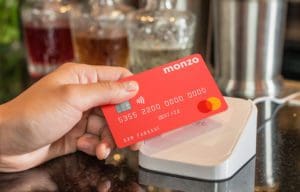 UK digital bank Monzo has announced that it has reached a significant milestone of a quarter of a million business customers. This achievement comes three years after the bank entered the market for business accounts, a year later than its arch-rival, Starling Bank. Currently, one in 23 businesses in the UK banks with Monzo.
Monzo Business Pro, which costs £5 per month, is the bank's premium business account and includes integrations with cloud accounting tools Xero and FreeAgent, along with a range of other products and features such as 'Tax Pots', which automatically set money aside for a tax bill, invoicing capabilities, multi-user access, and auto-expert transactions. Monzo Lite, the free version of the business app, is a stripped-down version of the premium product.
Monzo has not provided a breakdown of the 250,000 business customers between free and paying customers. However, the bank's Business Instant Access Savings, launched in April, offers a 1.5% AER interest rate (variable) per year, paid monthly into the Pot. This was launched two months after Starling Bank's first savings product for small businesses, which offers a fixed interest rate of 2.5% over one year on balances of £2000 or more.
Jordan Shwide, the head of Monzo Business, expressed his satisfaction with the growth of the business arm of the bank. "Monzo Business was launched just over three years ago, and now one in 23 businesses in the UK banks with us," he said. "Startups and small businesses are the backbone of the UK economy, and are at the heart of the nation's innovation and growth. We're lucky enough to see this in action every day with our 250,000+ customers, working with them to create a business bank account and industry-first features that support them wherever they are on their business journey."
The UK digital banking sector is highly competitive, with a number of new entrants seeking to disrupt traditional banking models. Monzo and Starling Bank are two of the most high-profile digital banks in the UK, and both have sought to attract customers with innovative products and features. With the growth of Monzo's business customer base, the bank will be hoping to continue to gain market share in this important sector of the UK economy.