Merchant Warning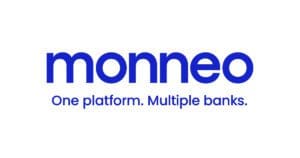 On May 30, 2023, the United Kingdom Court ordered a special administration for Monneo Ltd. under the Payment and Electronic Money Institution Insolvency Regulations 2021. Daniel Conway, David Hudson and Paul Allen of FRP Advisory were appointed joint special administrators (JSAs). Monneo is an FCA-authorized payment institution and was established in 2016. The company's directors filed an application with the court, concluding that the company was insolvent.
Monneo's JSAs are responsible for managing claims against the company and returning funds to customers where possible. Customers should receive further information from them within 8 weeks of the appointment, including details of how to make a claim
About Monneo
Monneo is a virtual IBAN provider and merchant account provider. They work in partnership with EU and international banks to facilitate global, digital payment services for eCommerce merchants. Their services cover various aspects of the payment ecosystem, including banking, acquiring, cards, and payouts.
As a virtual IBAN provider, Monneo likely offers virtual International Bank Account Numbers (IBANs) to businesses. These virtual IBANs allow businesses to receive payments from customers and conduct transactions, similar to traditional bank accounts. By partnering with banks, Monneo aims to overcome legacy barriers and provide seamless access to global payment services for eCommerce merchants.
Additionally, Monneo's services may include acquiring, which refers to the process of accepting and processing electronic payments from customers. This could involve facilitating card payments, enabling merchants to accept debit and credit card transactions securely.
Furthermore, Monneo may offer card services, which could involve providing payment cards, such as prepaid cards or corporate cards, to businesses. These cards can be used for various financial activities, including online and offline transactions.
Lastly, Monneo may facilitate payouts, allowing businesses to disburse funds to their partners, affiliates, or customers efficiently.
Compliance Rating
Due to the threat of insolvency and the special administrators stages announced by the FCA as the company for the time being on RED.