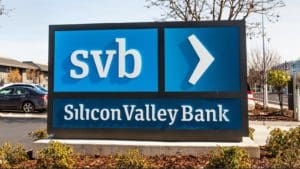 The Securities and Exchange Commission (SEC) is reportedly investigating withdrawals made from Silicon Valley Bank before its collapse.
The inquiry focuses on whether private equity firm executives cashed out their personal accounts at the bank before their clients.
The SEC has requested records of money transfers, investor communications, and emails with the bank as part of the investigation. SEC Chair Gary Gensler has been scrutinizing the private equity industry's fees and pushing for more disclosure. Following the collapse, calls for banking regulations and investigations into executives at failed institutions grew.
Hundreds of startups and venture capital (VC) firms did their banking and kept billions of dollars with Silicon Valley Bank before it went under the receivership of the Federal Deposit Insurance Corp. (FDIC) on March 10, The Information reported on March 10.
The bank had also deep ties with the tech industry, many investors banked there and the bank was more willing than most to work with startups when they ran into tough times, according to the report.
Startups and VC firms have since been diversifying their banking arrangements and seeking more secure options.