GMPays a/k/a GameMoney are the trading styles of the Czech-based Mercurius Partners s.r.o., which has been regulated as a payment institution by the Czech National Bank since 2017. The institution is owned and controlled by the Latvian national Aleksandrs Bikovs. Similarweb statistics for GMPays a/k/a GameMoney suggests strong connections to Russian websites. The majority of website visitors are referenced from Russian video and gaming sites.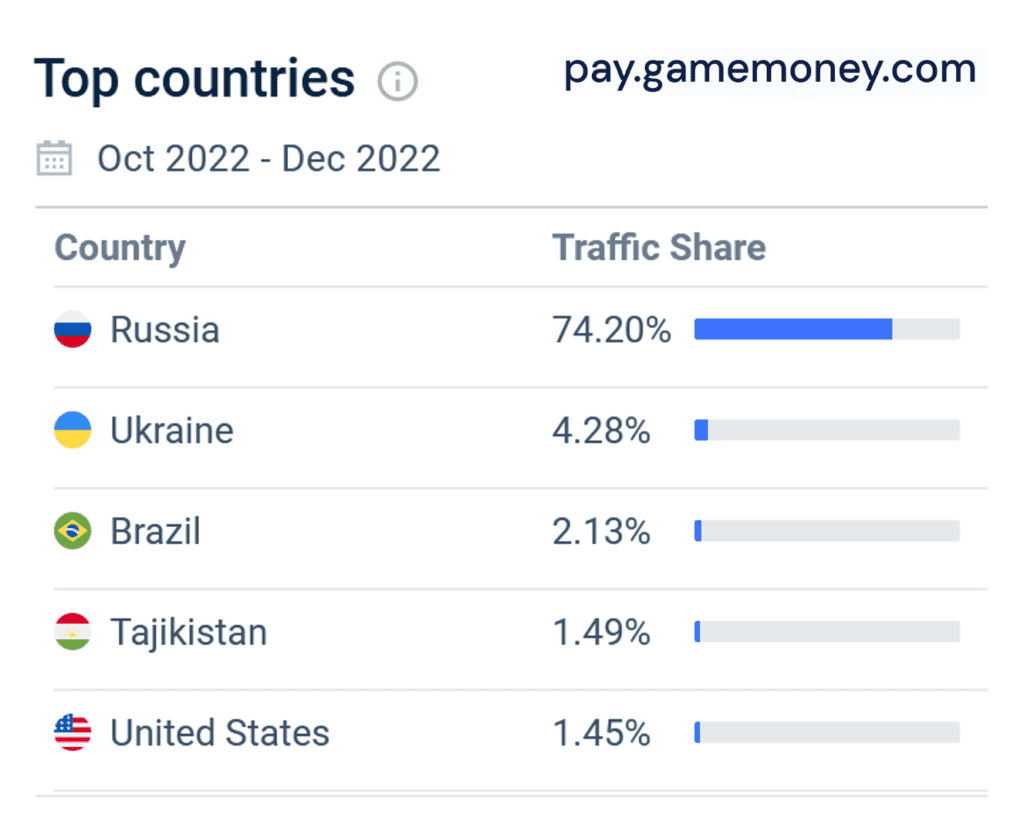 GMPays operates with various domains that have significantly different traffic levels. Similarweb registered just under 45,000 visitors for the domain https://gmpays.com in Q4 2022. However, https://pay.gamemoney.comand https://secure.gamemoney.com were visited by around 4.7 and 3.1 million people, respectively, in Q4 2022. Almost 74% of the website visitors of https://pay.gamemoney.comcame from Russia. Around 26% of the reference traffic of https://secure.gamemoney.com comes via the Russian website Case Battle (www.case-battle.org). The Russian national Nikolai Krasnokutskiy owns and operates this site via UK-registered Playpay Ltd.
One of GMPays partners is the regulated Cypriot payment processor Unlimint aka Cardpay.