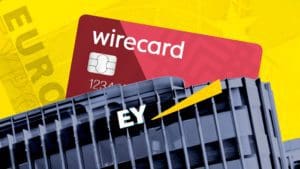 As expected, the German supervisory authority for auditors, APAS, has found breaches of duty by auditor EY in connection with the Wirecard scandal and imposed drastic penalties. EY would not be allowed to take on any new audit mandates at companies of public interest for two years, including all listed companies as well as the majority of the financial sector consisting of banks and insurance companies. A fine of €500,000 was also imposed. EY may appeal APAS's ruling.
In addition, five EY auditors were also fined between €23,000 and €300,000.
APAS considers breaches of professional duty to have been proven in the audit of the financial statements of Wirecard AG and Wirecard Bank AG in the years 2016 to 2018 and has imposed sanctions on the auditing company itself and five auditors. In the case of seven other auditors, the respective professional supervision proceedings were discontinued on a mandatory basis by law due to the fact that APAS only has jurisdiction over current members of the profession.
This APAS ruling will also give wings to the lawsuits filed by former Wirecard shareholders against EY. In these lawsuits, shareholders harmed by the collapse of Wirecard are seeking compensation from EY for alleged errors. How are they competent courts now to reach a different verdict than the APAS experts?
Against the backdrop of the threatened billion-dollar lawsuits and the partial professional ban in Germany, it is doubtful whether the planned split-up of EY will still take place.