Our Partner FinTelegram has discovered FCA-regulated payment institution Cauri Ltd d/b/a Cauri as a payment processor in various broker scams in recent years. Cauri is apparently controlled by Russian nationals such as Nikolai Ionkin. The FCA restricted Cauri from providing payment services to Russian citizens or legal entities in January 2023. Since then, traffic to the Cauri website has plummeted, but over 40% of its website visitors came from Russia in Q1 2023.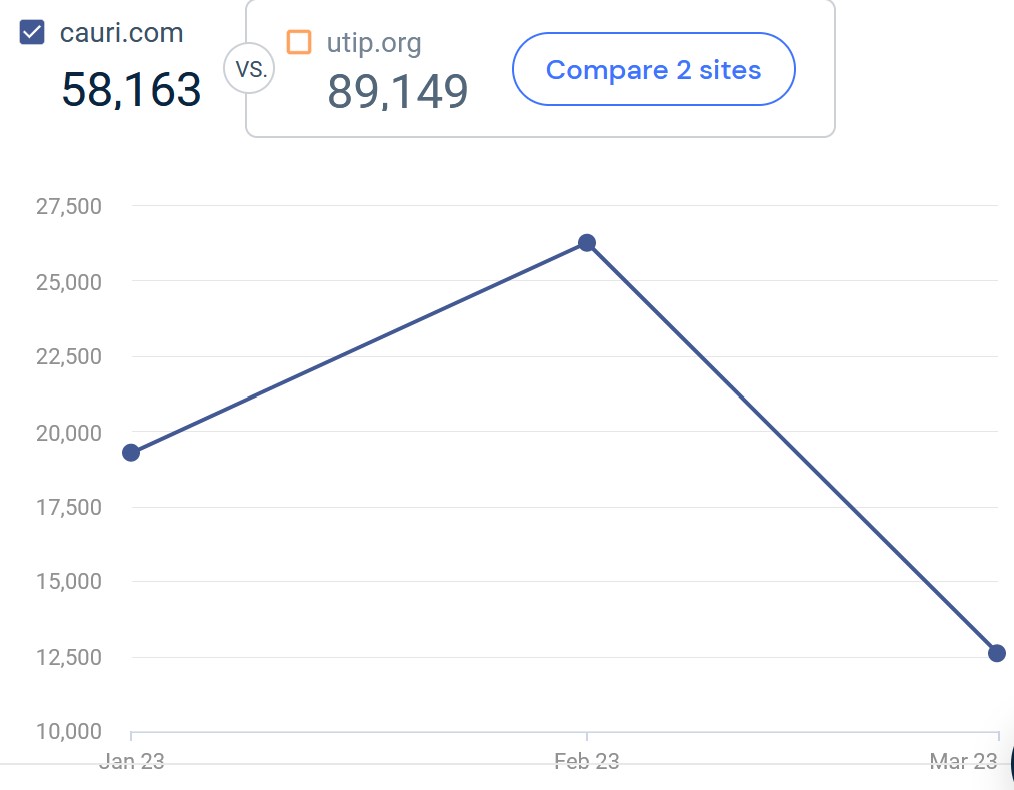 Similarweb analysis shows that access to the Cauri website has collapsed since the FCA restriction (chart left). The few visitors come mainly from Russia. However, the low dwell time of just under one minute indicates that visitors do not perform payment services at Cauri. Evidently, a significant part of Cauri's business was done with Russian customers in the past.
In its restrictions, the FCA said that Cauri must not register, on-board, or provide payment services (either directly or via outsourced partners) to any person categorized as high-risk for the purposes of financial crime risk.
The reason for these restrictions is probably that the FCA has noticed corresponding Russian transactions at Cauri. Of course, these restrictions also apply to Cauri's agents, the UK-registered MoneyTea Ltd d/b/a Mercuryo, and Tranzap Ltd d/n/a Transbase.
Perhaps because of these FCA restrictions for Cauri, Mercuryo Group may have decided to take control of FCA-registered EMI Monetley Ltd in February 2023 (see report here).