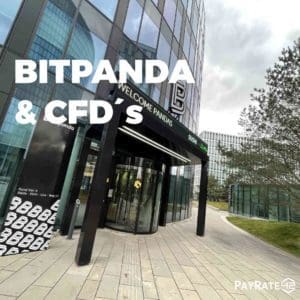 Bitpanda, the Austrian cryptocurrency exchange, has launched a new product named "Bitpanda Leverage" that offers Contracts for Difference (CFDs) for trading cryptocurrencies like Bitcoin, Ethereum, and Solana.
This product enables users to bet on the rising or falling prices of cryptocurrencies. However, CFDs are complex financial instruments with a high risk of losing money, and the vast majority of retail accounts lose money on these trades.
Bitpanda has included a margin close-out control and a negative balance control in Bitpanda Leverage to minimize potential losses. The platform charges a 1% exit fee for closing long leverage positions and a daily management fee of 0.1% on the leverage amount if positions are held overnight. Despite these measures, Bitpanda advises investors to consider whether they understand how CFDs work and whether they can afford to risk their money.
Bitpanda Leverage has attracted criticism on social media, with some users warning about the risks associated with CFDs. CFDs are controversial financial products, and their use is either prohibited or heavily regulated in some countries. In addition to Bitpanda Leverage, Bitpanda has also launched Bitpanda Spotlight, a service that introduces new cryptocurrency projects and enables users to buy their tokens.
One thing is clear: CFD leverage trading is highly risky. Bitpanda even advises users to first seek advice from an independent and appropriately licensed financial advisor to ensure that one has the "necessary risk appetite, relevant experience and knowledge" before trading. As a safety measure, a position is automatically closed when a 50% loss has occurred. However, it is also clear that Bitpanda does not want to be liable in any way for losses or damages incurred in whole or in part through CFD transactions – the user must take that on their own head.