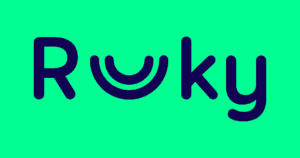 At the beginning of January, Hamburg-based fintech Ruuky filed for insolvency. At the last minute, a buyer was found for the startup after all.
Hamburg-based startup Ruuky has found a buyer. A strategic investor wants to continue and expand the fintech, which has developed a banking app for young people, a press release said. "The sale of Ruuky will then take place after the opening of the insolvency proceedings, which I expect at the coming turn of the month," insolvency administrator Jens-Sören Schröder announced, according to the release. Further details of the deal were not initially disclosed.
At the beginning of March, the startup had still stated that it had not managed to find a buyer in time and that the banking app would cease operations at the end of April. The 250,000 customers had been asked in an email to empty their checking accounts by April 30. Transfers and payments would continue to be possible until then, it said.
The founding team of Jes Hennig, Deepankar Jha, Max Schwarz and Timo Steffens had filed for insolvency with the district court in January. "We did not succeed in obtaining new capital in the current market environment," CEO Hennig said at the time. Previously, well-known seed VCs such as Cavalry Ventures and Vorwerk Ventures invested a total of four million euros in the fintech.
Money in accounts is not subject to deposit protection
After Ruuky, a Hamburg-based provider of youth accounts, had to file for insolvency, the question arises as to the security of deposits. It is true that the accounts managed by a foreign service provider are not affected by the insolvency. But now it turns out that the Ruuky youth accounts are not subject to deposit protection. Neither in Germany nor in any other European country.
The insolvency administrator confirmed this when asked by our newspaper. "In the case of e-money, the statutory deposit protection does not intervene," says Jens-Sören Schröder, a partner at the law firm Johlke Niethammer. E-money is the digital alternative to cash, because Ruuky's accounts were designed to make payments as cashless as possible.
Although the accounts can still be used with few restrictions, but whether customers knew they were embarking on a new business model outside the traditional banking sector without deposit insurance? "This should have been pointed out more clearly," says Kerstin Föller of Verbraucherzentrale Hamburg.