Fintelegram has reported a few times in 2021 about the high-risk payment processor LuqaPay which claims to be based in Malta on its website. In fact, LuqaPay is likely to be operated through Fortis LLC in Georgia. The website is secretive and does not reveal anything about the operators. Links to social media presences are also missing. LuqaPay specializes in the Japanese online gambling scene. We have put LuqaPay on our black compliance list.
Latest Updates
LuqaPay was one of the leading payment processors for GameSys Group's Vera & John online gambling platform in Japan. According to the latest Similarweb statistics, more than 62% of LucaPay.com's website visitors came from Japan in the 28 days before Feb 20, 2023. The main customers are the online casinos and gambling platforms Coolbet, TedBet, and Joycasino. The latter receive almost only visits from Japanese customers. Joycasino, operated by Curacao-licensed Pomadorro N.V., uses MaguaPay and Papaya.ninja as payment processors besides LuqaPay.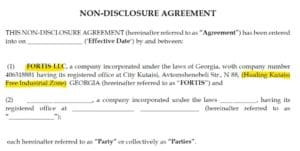 LuqaPay is an agent of the Georgian-based La Orange GE LLC d/b/a JETON (www.jeton.com), a payment scheme for the online casino and gambling industry. LuqaPay and La Orange are closely connected and reside in the Hualing Kutaisi Free Industrial Zone in Georgia.
The Cyprus national Songur Ozbingul acts with the power of Attorney (POA) for LuqaPay. He is also the director and beneficial owner of PC Game Supply Ltd and Boardwalk Gate Limited; both are registered in the UK.
Key Data