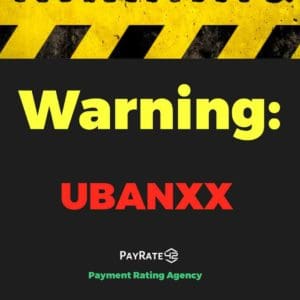 Recently, the financial intelligence service provider, FinTelegram raised alarms about Passivo about the crypto-centric investment platform, Passivo. Their investigations revealed that Passivo has potential ties to other questionable multi-level marketing (MLM) ventures, including PrivaFund and ChainXworld. Delving deeper, it was found that UBANKXX Ltd, a company registered in Comoros and listed with M.I.S.A. in Mwali, played a pivotal role in these dubious MLM operations, acting as a crypto payment processor. However, the web of connections in this cybercrime network doesn't end here.
In October 2022, the apprehension of Austrian national, Benjamin Herzog, made headlines. Multiple legal jurisdictions have been probing Herzog, along with several other individuals. Herzog is perceived as the brain behind a slew of crypto frauds, including EXW Wallet, PrivaFund, and ChainXworld. Two individuals, Austrian Benno Vanja and German Niklas Freihofer, are believed to have been his key accomplices. These deceptive crypto ventures were all structured as MLM operations, leveraging existing victims to recruit new ones. Reports suggest that Herzog and his associates enjoyed a lavish lifestyle in Dubai.
A court hearing, addressing charges like money laundering and investment fraud, is anticipated by the end of 2023. These crypto operations have reportedly duped over 100,000 individuals, causing financial losses amounting to tens of millions. There are also claims linking officials from EXW to the My First Plant cannabis scam, where funds were allegedly laundered and consumers deceived through crypto transactions.
Furthermore, legal authorities from multiple regions have found potential ties between the My First Plant operation and cannabis another scheme, Juicy Fields, which also saw significant crypto deposits. Expert analysis of these crypto transactions has raised red flags about possible systematic money laundering related to Juicy Fields. The involvement of EXW or UBANXX in the Juicy Fields operation remains uncertain.
However, the M.I.S.A. register in Mwali confirms Niklas Freihofer as the beneficial owner of UBANKXX Ltd, which operates both UBANXX and NFG crypto platforms. This establishes a direct connection between the crypto operations surrounding EXW and UBANXX. Notably, UBANXX was also identified as a payment processor for the recently discovered crypto investment platform, Passivo.
About FinTelegram: FinTelegram (FinTelegram website)  is a renowned financial intelligence service provider that specializes in uncovering and reporting on financial frauds, scams, and other illicit activities in the crypto and financial sectors. With a team of dedicated researchers and analysts, FinTelegram delves deep into the intricate webs of financial malpractices, providing valuable insights and warnings to the public. Their commitment to transparency and integrity has made them a trusted name in the industry, helping countless individuals steer clear of potential financial pitfalls. Their recent expose on Passivo is just one of the many instances where they have shone a light on dubious financial activities, reaffirming their position as guardians of financial safety.