Unregulated Crypto Payment Processor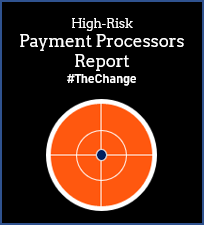 Bitconvert Ltd, a Malta registered company operating the crypto exchange TheChange (www.thechange.io), whose directors are Loukas Kokkinos and Petri Tuokkois, has been caught red-handed. When Fintelegram News started exposing the shabby business of TheChange, the website was switched to "under maintenance" status.  It has now changed to a note stating that it withdrew its application for a VFA license from the Malta Financial Services Authority (MFSA).
MFSA should have never accepted the application since one of its directors, Petri Tuokko, was a director in a company that saw its license canceled. However, for reasons only known to MFSA, the application's filing was accepted, and the company was allowed to include such information on its website.
The lawsuits
Bitconvert has a garnishee order filed against it by a Bulgarian company named Trustnet Limited. The bank freezing order comprises €80,000. The share capital of Bitconvert Ltd is a mere €1,200.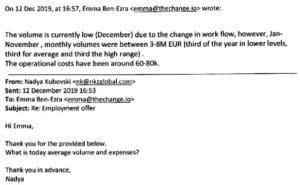 Bitconvert has also been sued by NKZ Global Solutions Ltd, a Hong Kong-registered company. This Hong Kong company entered into a contract with Bitconvert in late 2019 as a business introducer for TheChange. NKZ Global Solutions Ltd was meant to receive €10,000 per month for its services. Payments took place for the first three months; however, as of April 2020, Bitconvert failed to honor its commitments. Legal letters sent remained unanswered. The Hong Kong company, represented by Cypriot based Nadya Kubovski, holds a bank account with German Deutsche Handelsbank. Last week the first court sitting took place. The next court sitting is scheduled for 21st April 2021. Fintelegram will keep reporting about this.
Court documents reveal that in December 2019, Bitconvert was processing between €3M to €8M. This admission of processing comes from Bitconvert itself in court documents, which are now public.
The Regulatory Issues
Bitconvert was operating without any license from MFSA. These court documents show that MFSA has allowed this company to work without the required regulatory permission. This is contrary to what regulations clearly state. The MFSA has been under the scrutiny of Moneyval, with Malta likely to be greylisted in the coming months.
Michelle Mizzi Buontempo at MFSA has lately boasted of the number of enforcement actions taken by MFSA. However, MFSA has been highly criticized for being rough with the weak and weak with the rough. The regulator is also being accused of discriminatory action in various lawsuits against it. Christopher Buttigieg, who is currently heading MFSA, enjoyed a record number of promotions during Joe Cuschieri's tenure at MFSA. Edwina Licari, who sits on the executive committee of MFSA, has also toured the world with her former boss at the Malta Gaming Authority and MFSA, Joe Cuschieri. Malta's Auditor General has also found MFSA in breach of governance rules.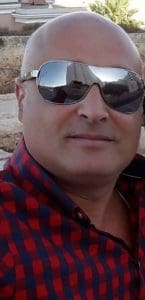 It is not yet known whether Malta's Financial Intelligence Analysis Unit (FIAU) is investigating Bitconvert. FIAU has failed to investigate Pilatus Bank, which the European Central Bank shut down. FIAU has been found guilty of several breaches in Moneyval's latest report. The FIAU has also been lambasted by Malta's Finance Minister for its draconian actions against small fry whilst closing an eye, or both, against well-known corruption scandals.
Bitconvert was under the watch of FIAU's Rudolf Muscat (photo right), responsible for VFA license holders. The revelations in courts clearly show that Rudolf Muscat failed to monitor Bitconvert, given that it was allowed to operate without a license.