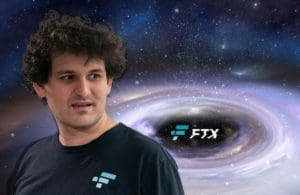 According to a press release from the company, FTX has now also demanded repayment from the recipients of political donations as part of the insolvency proceedings. They had been informed in "confidential letters".
A few weeks earlier, the insolvent exchange had already reclaimed $160 million in donations from non-profit and charitable organisations.
Crypto analyst Unusual Whales claims to have compiled an unconfirmed list of recipients.
The company, led by indicted founder Sam Bankman-Fried, is said to have donated $93 million to political campaigns.
According to US media reports, most of the recipients were Democrats. But Republicans are also said to have received millions in donations, including from FTX co-CEO Ryan Salame.
They now have "until the end of the month" to repay the money. Otherwise, FTX reserves the right to "demand payment, including interest".
Some are said to have already spent the money for possible purposes. These include research funds for universities, scholarships for developing countries or funds to fight the Corona pandemic.
According to the reports, it is still pending in court whether the organisations will be forced to pay back the money. If FTX is officially classified as fraud, this would be the case.
So FTX's liquidators continue to leave no stone unturned in their efforts to salvage the company's assets. The specially created task force is looking for an estimated US$8 billion in misappropriated customer funds.