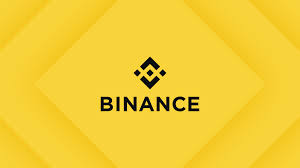 Binance announced today that it is leaving the Dutch market. No new users residing in the Netherlands will be accepted with immediate effect. Existing Dutch resident users will only have the ability to withdraw assets from the Binance platform. No further purchases, trades, or deposits would be possible. Users were encouraged to act appropriately by withdrawing assets from their Binance accounts.
According to the announcement, Binance had been undergoing a comprehensive registration application process as a virtual asset service provider (VASP) with the Dutch regulator. It was mentioned that despite exploring various alternative avenues to comply with Dutch regulations and serve Dutch residents, Binance could not obtain a VASP registration in the Netherlands. Binance expressed its commitment to continuing efforts to obtain authorizations that would allow the provision of products and services to users in the Netherlands.
The announcement highlighted that Binance is already compliant with EU standards related to the prevention of money laundering and financing of terrorism. Registrations in other EU countries, including France, Italy, Spain, Poland, Sweden, and Lithuania supported this compliance. Binance emphasized its dedication to collaborative engagement with regulators worldwide and its focus on fully complying with the new EU rules on crypto-assets (MiCAR).
Existing Dutch resident users were informed that they would receive an email containing comprehensive information about the implications for their accounts and any assets currently held on the Binance platform. The email would also provide guidance on the necessary steps they need to take. Binance expressed disappointment regarding the necessity of this decision but assured its commitment to productive and transparent engagement with Dutch regulators.