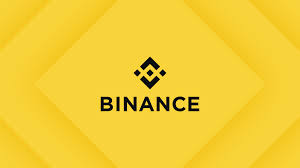 The UK subsidiary of Binance, the world's largest cryptocurrency exchange, has decided to cancel its unused permissions granted by the UK Financial Conduct Authority (FCA). Binance Markets Limited (BML) has officially withdrawn its permissions for non-crypto-related activities, which means it can no longer provide regulated products and services, as stated by the FCA.
Binance Markets Limited has recently submitted a cancellation request of their FCA permissions which was completed on 30 May 2023 and is reflected on the FCA Register. Following the completion of the cancellation of permissions the firm is no longer authorised by the FCA. No other entity in the Binance Group holds any form of UK authorisation or registration to conduct regulated business in the UK.

FCA UPDATE (LINK)
According to an update on the FCA's website dated June 7, the withdrawal of registration was carried out at the company's request and was finalized on May 30, 2023. The FCA's statement clarifies that the FCA no longer authorizes BML, and none of the other entities within the Binance Group possess any form of UK authorization or registration to conduct regulated business in the country.
BML was established in June 2020 after Binance acquired and rebranded a company called EddieUK. Binance's CEO, Changpeng Zhao, assumed the position of "person with significant control" over the entity. During that time, a Binance spokesperson mentioned that the acquisition aimed to support the launch of Binance.UK, a planned crypto exchange tailored to serve UK consumers, similar to Binance's offering in the United States, Binance.US.
Read PayRate 42´s Binance Compliance Rating