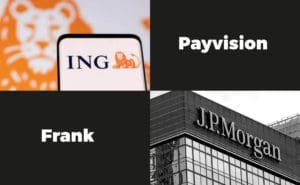 The fintech scene has boomed in recent years, with companies such as N26 and Klarna receiving hundreds of millions in investment. However, these companies have not only been interesting for investors, but also for the traditional big banks.
Some of the big banks have taken the plunge, invested a few million euros and acquired some fintech companies.
However, these acquisitions did not always go according to plan, and the brief foray into the new market often ended abruptly with large write-downs.
As we can see from 2 examples:
JP Morgan and Frank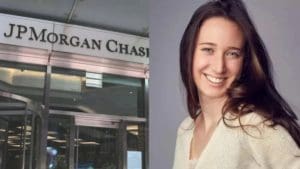 In the US, banking giant JP Morgan paid $175 million for Frank, a fintech startup founded in 2016 by former CEO Charlie Javice(in picture above) . Frank offers software that improves the student loan application process for young Americans seeking financial aid. Now JP Morgan is suing the 30-year-old founder and the start-up's former chief growth officer, Olivier Amar, for allegedly lying about the company's size and success and creating a huge list of fake users to get the financial giant to buy it.
The Collapsed Take-Over Deal
The lawsuit claims that Charlie Javice pitched JP Morgan in 2021 on the "lie" that more than 4 million users had signed up to use Frank's tools to apply for federal aid. When JP Morgan asked for proof during due diligence, Javice allegedly created an enormous list of 4.265 million fake customers ('students') who did not exist. In reality, Frank allegedly had fewer than 300,000 real clients at that time. According to Forbes, JP Morgan has been tight-lipped about the extent of the due diligence it conducted before buying Frank and paying $175 million.
The same week JP Morgan filed its suit against Javice, she filed a counter lawsuit alleging that the bank commenced a series of groundless investigations and manufactured a for-cause termination in bad faith to force Javice out of the JP Morgan organization.
JP Morgan Chairman Jamie Dimon publicly labeled the deal as a huge mistake. Frank won support from billionaire Marc Rowan, Frank's, and prominent venture backers, including Aleph, Chegg, Reach Capital, Gingerbread Capital, and SWAT Equity Partners.
JP Morgan brought on 15 Frank employees as part of the 2021 acquisition, in positions ranging from mid-level associates to executive-level managing directors. Following the lawsuit accusing Javice and Amar of fraud, at least six longtime members of Frank's team are no longer employed.
ING and Payvision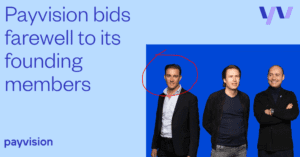 Apparently, JP Morgan did not even try to hide or fix the Frank deal that went terribly wrong. A lawsuit against the founders and managers for alleged fraud was brought. U.S. Bank is seeking damages and publicly cleaning up the mess. Shit happens, but you have to care about it!
In Europe, ING acquired Amsterdam fintech Payvision from Rudolf Booker and his co-shareholders in 2021. ING reportedly spent about €400 million in the process. It turns out that Payvision's business was not what ING had imagined. Most of the payment transactions were made with high-risk merchants in the gambling and porn sectors, as well as with scammers. Therefore, ING announced in November 2021 that Payvision would be shut down, sinking €400 million.
Did ING claim damages from Rudolf Booker and his team? No. Booker claims that ING did extensive due diligence and knew everything. Interesting! Were any recognizable consequences drawn from the disaster at ING? None that we would be aware of. The CEO at the time, Ralph Hamers, was initially celebrated for the deal and shortly after was hired as a fintech mastermind by the UBS Group as its CEO. Can you tell the difference?
Sure, an investigation of the Dutch regulator exposed that Payvision, Rudolf Booker, and the company's management systematically violated financial laws and the regulatory framework regarding money laundering. Criminal investigations were launched. This apparently does not bother ING. The Dutch banking giant itself has been very relaxed about money laundering in the past and received record fines.