On November 19, 2023, what appears to be the final documents related to the bankruptcy of iPayTotal Ltd were submitted to the UK Companies House, FinTelegram reported. The appointed liquidator has announced the completion of the liquidation process. iPayTotal Ltd, linked to Ruchi Rathor and known for processing high-risk payments, has left numerous merchants facing substantial financial losses.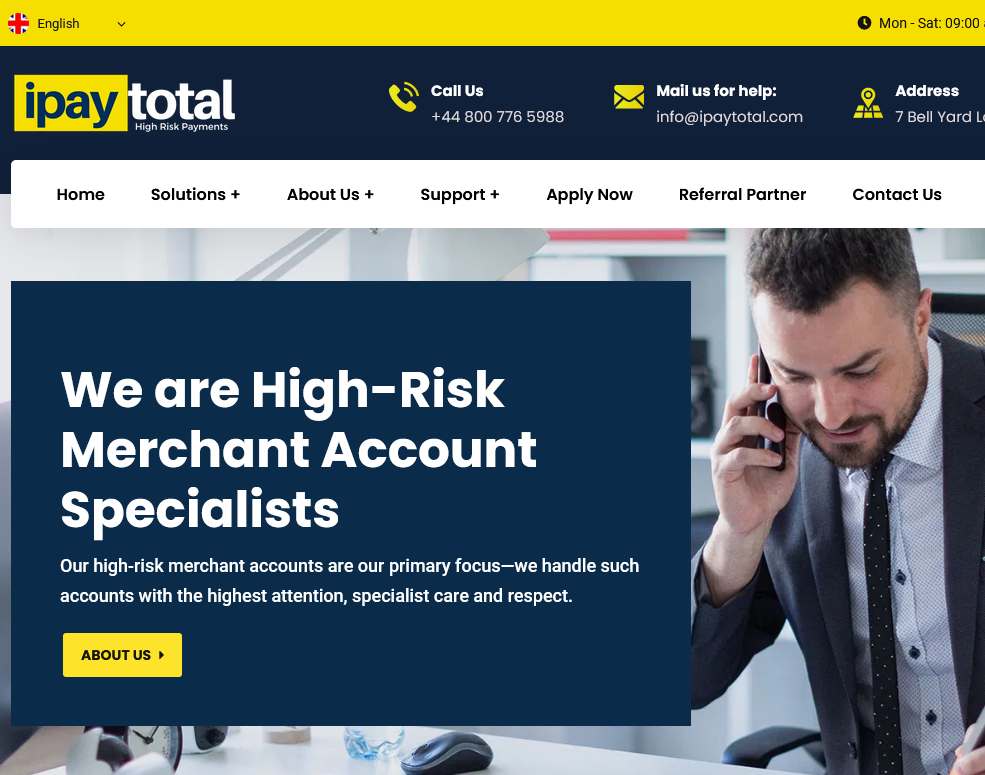 According to the liquidator's final report, there were approximately £1.9 million in unsecured claims that remained unpaid, although insiders suggest the actual figure could be significantly higher. The company has now been officially dissolved.
Go to the iPayTotal profile on PayRate42.
This case mirrors a common trend among high-risk payment processors: they often dissolve through liquidation or bankruptcy, resulting in merchants losing their funds. A similar situation is unfolding in the U.S. with Donald Kasdon's T1 Payments.
Go to the T1 Payments profile on PayRate42
In the case of iPayTotal Ltd, Ruchi Rathor and Andrey Kovalchuk, who became a director shortly before the company's insolvency declaration in October 2020, attempted to quietly wind down operations. They initially sought a voluntary strike-off at UK Companies House in July 2020, but objections from creditors halted this process. Subsequently, in October 2020, the UK High Court of Justice ordered the insolvency of iPayTotal.
Unfortunately, this provided little relief to the creditors, many of whom have lost substantial sums. The nature of these merchants' businesses, often operating on the dark web, prevented them from legally pursuing their claims or registering them with the liquidator. Operators of high-risk payment processors, like Rathor and Kasdon, often rely on such limitations.
Share Information
If you have any information regarding Ruchi Rathor, iPayTotal, or other high-risk payment processors, we encourage you to contact us through the whistleblowing platform Whistle42, which we jointly operate with FinTelegram.