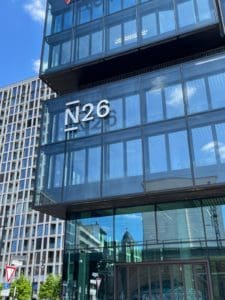 Neobank N26 has introduced a savings account in Spain amidst a challenging period for the company. The newly launched Instant Savings account offers eligible customers in Spain a savings account with a 2.26% yield and no conditions for permanence, minimum deposit requirements, or excess fees. Gilles BianRosa, N26's chief product officer, stated that expanding the product portfolio is a priority in order to provide customers with a better relationship with their money. The account offers one of the most competitive interest rates in the market.
This announcement follows a recent report by the Financial Times stating that insurance group Allianz was selling its stake in N26 at a considerable discount. Allianz X, the venture capital arm of Allianz, has reportedly instructed advisers to sell its roughly 5% stake in N26 at a $3 billion valuation, which is significantly lower than the $9 billion valuation N26 had in its last funding round. Allianz and China's Tencent first invested in N26 in 2018 as part of a $160 million Series C round.
In addition, N26 recently announced staff cuts of 4%, amounting to 71 employees, as the company adjusts its priorities in response to significant and lasting changes in the global business landscape over the past year. N26 exited the U.S. market in 2022 and has since focused its efforts on Europe, where it serves 8 million customers in 24 countries.
While neobanks pose a threat to traditional financial institutions, savings accounts could become a crucial battleground in this competition. Traditional banks may have an advantage due to their existing customer base, financial resources, and a range of revenue streams that digital-only neobanks lack.