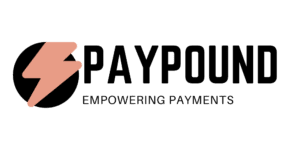 Now it's official! The two high-risk payment processor schemata Kryptova and Paypound from the environment of the notorious Indian payment veteran Ruchi Rathor are officially operated via the offshore company Next Ring LLC in Nevis. Until recently, the two UK-registered companies, Kryptova Biz Ltd and Self Pay IO Ltd, were the official operators. These are now in the process of voluntary strike-off. The new Nevis address is included in the Offshore Leaks Database.
Latest Update
On January 23, 2023, a deletion request was submitted for the three companies Kryptova Biz Ltd d/b/a Kryptova, Self Pay IO Ltd d/b/a Paypound, and Bitmatix IO Ltd d/b/a Bitmatix. These high-risk payment processors are part of the network of Indian payment entrepreneur Ruchi Rathor and her family. Many complaints about these high-risk payment processors have recently become public, especially on LinkedIn.
Now, the websites of Kryptova and Paypound list Next Ring LLC, registered in Nevis, as the operator. Previously, this offshore company was registered at UK Companies House as the controlling shareholder of Kryptova Biz Ltd and Pay Self IO Ld.
Bitmatix is operated by Ruchi Rathor's son-in-law, Yuvraj Singh, through Bitmatix Inc. We have not found this company.
We currently has no information on whether there are any merchant claims in the wake of the UK entities' strike-off. To date, no objections to the voluntary strike-off have been raised by creditors.