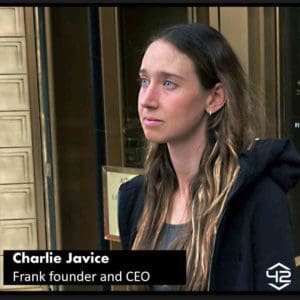 Charlie Javice, the founder of Frank, a college financial planning startup, pleaded not guilty to federal fraud charges in Manhattan. She is accused of inflating the value of her startup, which was later sold to JPMorgan Chase for $175 million. Prosecutors allege that Javice misrepresented the number of users on the platform, claiming millions when the actual count was less than 300,000.
To deceive JPMorgan, she allegedly asked her director of engineering to falsify data, and when he refused, she hired a data scientist to create a spreadsheet with fake accounts. Despite the discrepancies, JPMorgan proceeded with the acquisition and paid Javice $21 million for her stake in Frank. The bank also employed her for an additional $20 million.
However, further issues arose when JPMorgan discovered missing data points in a marketing campaign targeting Frank's supposed users. After an internal investigation, Javice was fired in November 2022 and arrested in April. She is out on $2 million bail and is scheduled to appear in court on June 6. This development occurred shortly before the imprisonment of Elizabeth Holmes, the founder of Theranos, who was convicted of defrauding investors with false claims about her blood testing technology.