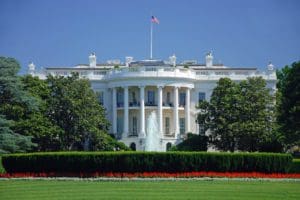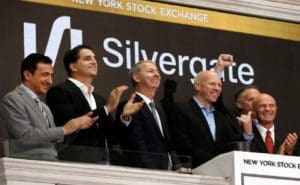 White House spokeswoman Karine Jean-Pierre said at a press briefing on Monday evening that the Biden administration is keeping an eye on the situation at Silvergate Capital Corp (NYSE:SI), the crypto bank that has been on the verge of bankruptcy since last week.
To recap, Silvergate's shares plunged nearly 60% last Thursday after it delayed filing a report with the US Securities and Exchange Commission. On Monday, the stock was down more than 6 per cent.
At her White House press briefing on Monday, Jean-Pierre said she could not speak specifically about Silvergate, but noted that a number of cryptocurrency companies have experienced "significant problems" in recent weeks.
She also highlighted the risks that cryptocurrencies could pose to banks and other financial institutions, which the banking regulator has warned against.
"In recent weeks, the Prudential Regulation Authority has published guidance on how banks should protect themselves from the risks posed by cryptocurrencies," she said.
"As you know, it is the president who has repeatedly called on Congress to take action to protect everyday Americans from the risks posed by digital assets, and he will continue to do so."
Silvergate announced last Friday that it was shutting down its Silvergate Exchange Network (SEN). This is an internal settlement tool that is available on weekends or at times when normal banking services are not available.
The decision came just days after Silvergate announced that it was postponing the filing of its annual report, citing the potential for scrutiny from banking regulators, the Department of Justice and others.
Silvergate also warned that its ability to be an "active company" over the next 12 months could be called into question.
"I'm not going to talk specifically about this company, as we haven't done with other cryptocurrency companies, but we will continue to monitor the reports and we are currently aware of the situation," Jean-Pierre said on Monday.