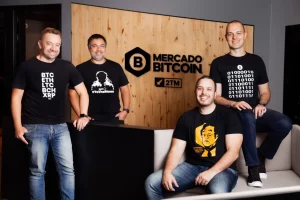 Mercado Bitcoin, the largest crypto exchange in Brazil, has obtained a payment institution license from the country's central bank. This license allows the crypto exchange to operate as a payment institution and issue electronic money. The crypto exchange plans to offer its payment services through MB Pay. This will enable the exchange to provide Brazilian users with digital banking services using their held crypto assets.
"The central bank's approval is an important step, as it allows us to continue with our business expansion plans to offer an even more complete experience to our customers,"
The payment services will include digital fixed-income investments, staking, and other financial transactions. Additionally, Mercado Bitcoin has plans to launch a debit card that offers a crypto off-ramp option.
Mercado Bitcoin CEO Roberto Dagnoni expressed the importance of the central bank's approval, highlighting that it allows the exchange to continue expanding its business and offer customers an even more comprehensive experience.
Established in 2013 and owned by 2TM Group, Mercado Bitcoin is the largest Brazilian crypto. As stated on its website, the platform boasts over 3.7 million customers and has facilitated more than $50 billion in trading volume since its inception.