Bitpanda partners with Coinbase to expand the availability of a fully regulated trading infrastructure for its institutional clients outside the US.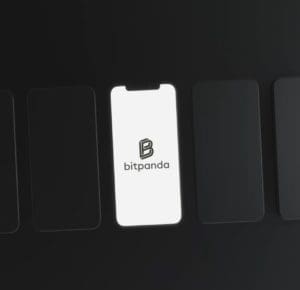 Bitpanda, the Austrian unicorn, has announced a strategic partnership with Coinbase Exchange, a leading cryptocurrency exchange. Through Bitpanda Technology Solutions, Coinbase will gain access to a flexible and scalable 24/7 trading infrastructure, enabling the exchange to offer institutional clients an integrated solution within a remarkably short timeframe. In addition, Bitpanda will incorporate Coinbase Exchange into its network as a key liquidity provider, further bolstering its offering to institutions.
Accelerating Market Entry with Regulatory Licenses and KYC Services: Bitpanda will leverage its regulatory licenses and know-your-customer (KYC) as-a-service to facilitate rapid market entry for institutional clients across Europe. Through an API or white label front-end integration, institutions will have access to Bitpanda's streamlined regulatory compliance processes, allowing them to launch fully regulated digital asset trading and custody services globally. This partnership aims to provide institutional clients with a secure and regulated environment for investing in digital assets.
Shared Vision of Regulation and Security: Lukas Enzersdorfer-Konrad, Deputy CEO of Bitpanda, emphasized the common goal shared by Bitpanda and Coinbase to promote regulated investments in digital assets. By collaborating, the two companies seek to define a clear future and advance the secure adoption of cryptocurrencies in the financial industry. With Coinbase's reputation as a highly regulated partner, the institutional clients of both platforms can now offer comprehensive digital asset trading and custody solutions while adhering to regulatory standards.
Modernizing the Financial System: Guillaume Chatain, Head of Institutional Sales, EMEA & APAC regions at Coinbase, expressed the company's dedication to modernizing the financial system through the development of trusted cryptocurrency products. Coinbase believes that cryptocurrencies and blockchain technology have the potential to increase economic freedom and opportunities worldwide. The partnership with Bitpanda will enable Coinbase to extend its reach and support institutions in delivering regulatory-compliant and robust crypto services to their customers.
Bitpanda's Previous Collaborations: This collaboration with Coinbase is not Bitpanda's first move towards expanding its services and addressing the growing demand for simplified investment options. The company has previously formed partnerships with renowned entities such as Austria's Raiffeisenlandesbank, European mobile bank N26, French money app Lydia, UK fintech Plum, and Italian mobile bank Hype. These partnerships demonstrate Bitpanda's commitment to providing accessible and user-friendly investment solutions in the digital asset space.
Conclusion: The partnership between Bitpanda and Coinbase Exchange signifies a significant development in the institutional crypto trading landscape. With Coinbase gaining access to Bitpanda's trading infrastructure and liquidity, and Bitpanda leveraging Coinbase's regulatory expertise, institutions can now offer secure and regulated digital asset trading and custody services to their clients globally. This collaboration highlights the shared vision of both companies in promoting regulatory compliance and fostering the widespread adoption of cryptocurrencies in the financial industry.