In Munich, Markus Braun, the former CEO of collapsed German fintech unicorn Wirecard, is fighting to prove his innocence to the court. Yesterday Thursday, he used a PowerPoint presentation to prove that the controversial third-party acquiring business in Asia existed. The prosecutors' crown witness Oliver Bellenhaus denied the existence of this business. The judge was skeptical; Braun could not answer important questions conclusively. Here is the Update!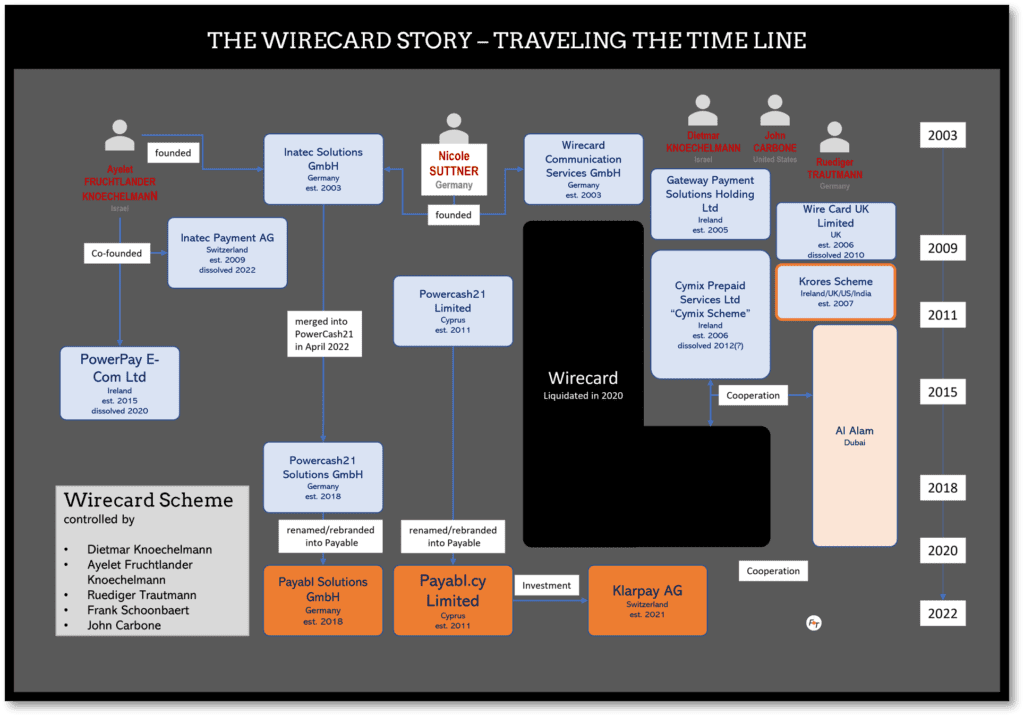 Markus Braun presented the court with a detailed analysis of wire transfers, according to which co-accused state witness Oliver Bellenhaus allegedly diverted company funds on a large scale. "One has from 2013 massively funds have indulged themselves," said Braun. The money would have flown mainly to "a few embezzlement companies," Braun claims in his presentation.
According to Bellenhaus, who worked for Wirecard in Dubai, Braun was actively involved in inventing fictitious transactions worth billions. According to Braun's account, on the other hand, there were no fictitious transactions, only embezzlement by Bellenhaus and accomplices.
Presiding Judge Markus Foedisch remained skeptical. He asked Braun why the perpetrators should have taken the detour via bogus bookings when they could also have effortlessly diverted money from real transactions. He was not satisfied with Braun's subsequent explanations.
Braun mentions PowerCash21 as one of Wirecard's satellite companies in his statement but doesn't go into details (yet?). PowerCash21 was founded by then Wirecard top executives Dietmar Knoechelmann and Ruediger Trautmann and today operates as Payabl as a high-risk payment processor with the Wirecard business model.
For insiders, Knoechelmann and Trautmann were the architects of early Wirecard, making millions by selling companies and customers to Wirecard. Even after they left, both were still active in Wirecard's shadow organization for years, according to the Zatarra report by Fraser Perring. Among others, with PowerCash21 and Inatec.
The Guilty Pley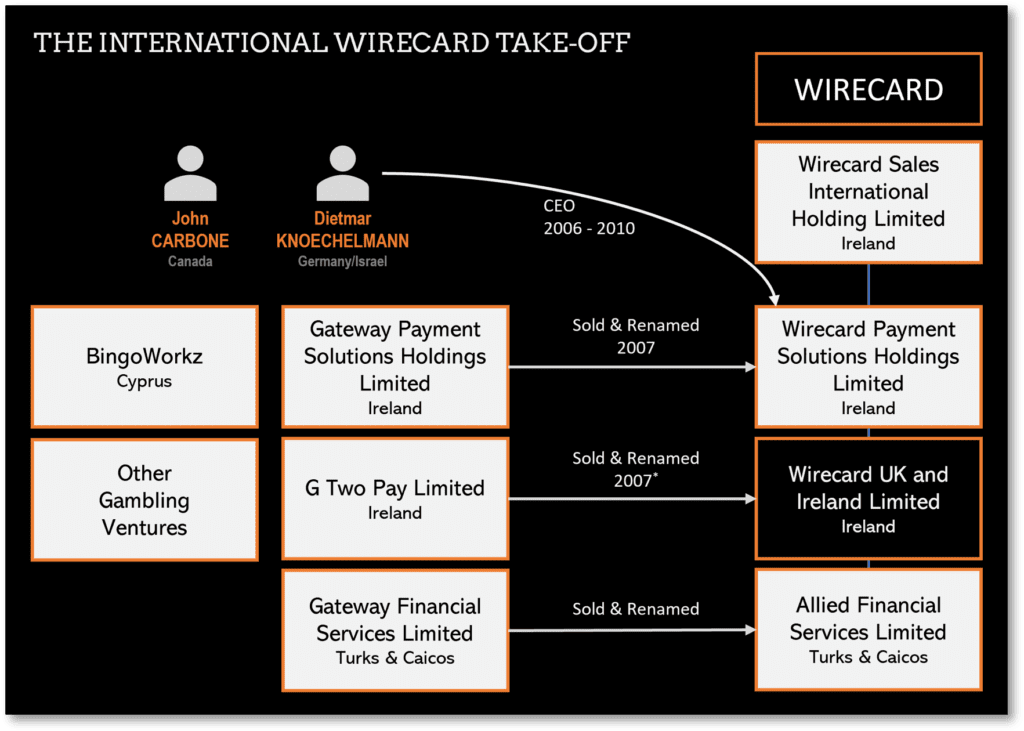 The German-born Dietmar Knoechelmann, who married an Israeli woman and is now a German-Israeli dual citizen, was convicted in Israel in November 2016 for credit card fraud in the ICC-Cal money laundering scandal. Knoechelmann pleaded guilty to helping to deceive Visa and Mastercard and US authorities by helping to process tens of millions of dollars of payments to online gambling websites that were illegally targeting Americans.
Knoechelmann pleaded guilty to carrying out this fraudulent activity between 2008-2010. Between 2006 and 2009, he worked for Wirecard as a director and CEO of Wirecard Payment Solutions Holdings Limited in Ireland. He had sold that company (then Gateway Payments Solutions Holdings Limited) to Wirecard in 2007 for a reported $42 million.
The Trial Misconception
The indictment and trial conception were repeatedly criticized on Twitter and in the international media. The prosecution has focused on the period from 2015 and neglects the time before. This may be necessary due to legal technicalities such as the statute of limitations. However, such an indictment shows a false picture and does not consider the historical development.
Like for example, the German fraud investigator and Wirecard specialist @csfa, who follows the Wirecard trial in the courtroom. He recommends that the judge read the Zatarra Report, which explains how Wirecard's then-top executives Dietmar Knoechelmann and Ruediger Trautmann conceived Wirecard. Braun is said to have been aware of Knoechelmann and Trautmann's activities, according to the Zatarra Report.
The prosecution and trial lack the history before 2015 knowledge, which is compellingly necessary to provide the necessary context, understand and judge the Wirecard case Everything else is, at best, amateurish guesswork.